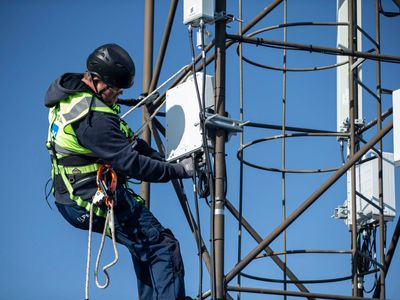 - Press Release
TDC NET forventer stigning i mobildatatrafikken på cirka 40 procent under aftenens kvartfinale
Under seneste landskamp mod Wales steg danskernes mobildataforbrug voldsomt, og det samme forventes at være tilfældet under aftenens kamp. Men mobilnettet er gearet til at håndtere de store udsving, fortæller TDC NET, der er Danmarks førende udbyder af digital infrastruktur.
Showing 10 of 199 results
Contact us
We receive many inquiries daily, and we strive to process all inquiries as soon as possible. If you are a customer and your inquiry is not press-related, please contact customer service: 70 70 90 90 (TDC Erhverv) or 70 70 40 40 (YouSee). TDC Group's reception: +45 70 11 03 30. If you are a journalist and have questions about TDC Group, TDC NET (Infrastructure, 5G and fiber rollout) or Nuuday (YouSee, TDC Erhverv, Telmore, Hiper, NetDesign, Blockbuster, Relatel, eesy, YouTV) you can contact the relevant press officer, via the information below.
Magnus Strøyer Rasmussen

TDC Group
+45 60 81 88 04
magras@tdc.dk

Louise Klinge

TDC NET
+45 29 21 17 49
loukl@tdc.dk

Mai-Britt Noe

Nuuday
+45 28 93 63 28
mbno@tdc.dk